One Great Purim Party Can Change The World..
Story of Purim
Purim is a holiday that commemorates the deliverance of the Jewish people in the ancient Persian Empire from destruction in the wake of a plot by Haman.


Haman planned to kill all the Jews in the empire, but his plans were foiled by Mordecai and his adopted daughter Queen Esther. The day of deliverance became a day of feasting and rejoicing.


Purim is celebrated by giving mutual gifts of food and drink ... drinking wine, wearing of masks and costumes, and public celebration.


Scholars claim one should drink on Purim until he can "no longer distinguish between the phrases arur Haman ('Cursed is Haman') and baruch Mordechai ('Blessed is Mordecai').


Other authorities have written that one should drink until one is unable to calculate the gematria (numerical values).


Party Details
When: Saturday, Feb 23rd (9pm - ?!?!)
Where: Coming soon..
Why: Because one great purim party can chance the world (see above)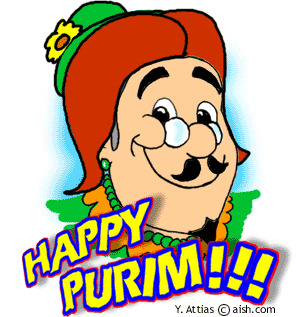 Party Features
2 Complimentary Drinks


Goodie Bag with Mystery Items at Door


One Raffle Ticket for Prize


Premier Ping Pong Tables All Night


Yes - Hamentashen will be served


Dance Floor with Neon Lights and No Judgements


2 Song Request Per Person


Yes - we will be doing the Hora


Premier Purim Play for Early Arrivers


Actual Quotes
"This actually sounds fun"

"This seems good"
"What's Purim?"
"I hope there are lots of hot single jewish guys there"
"Fuck Haman"
"I'd gladly spend more on this than New Years Eve
"I am SO excited for Kim and Kanye's baby"
quotes forthcoming..
Funding
We would make this free if possible, but throwing the Premier Purim Party comes with some costs. This is a nonprofit event.


If we receive enough to pay for this party - fantastic


If we receive less, we'd have make up the difference out of pocket


If we receive more, all proceeds go to charity - period

Minimum Entry Price: $20 Suggested Price: $30 VIP Price: $50